Customer Reviews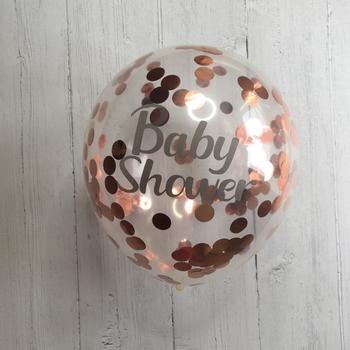 04/07/2020
Confetti balloons
Really strong balloons and really pretty when inflated. We used a balloon pump which I would recommend, as they are quite hard to blow up using your mouth and also helps to reduce moisture inside the balloon. Plenty of confetti too and looked really pretty dotted around the room
18/08/2020
Brilliant, would buy again
These worked perfectly at my sisters baby shower, they arrived quickly and worked perfectly. They are a cream colour in the packet but when fully inflated they become clear. I would definitely recommend reading the how to guide on the website, as there is a bit of a nack to them.
16/08/2020
So cute
Loved the confetti balloons, so cute and the mum to be loved them.
11/08/2020
Lovely effect with the confetti
Balloons looked so lovely when blown up and had lots of compliments. We rubbed them on the carpet to get the confetti to stick. We used a mix of helium and air to get the confetti to stick. They didn't last as long as normal balloons, probably due to the weight of the confetti so make sure to inflate them just before you need them.